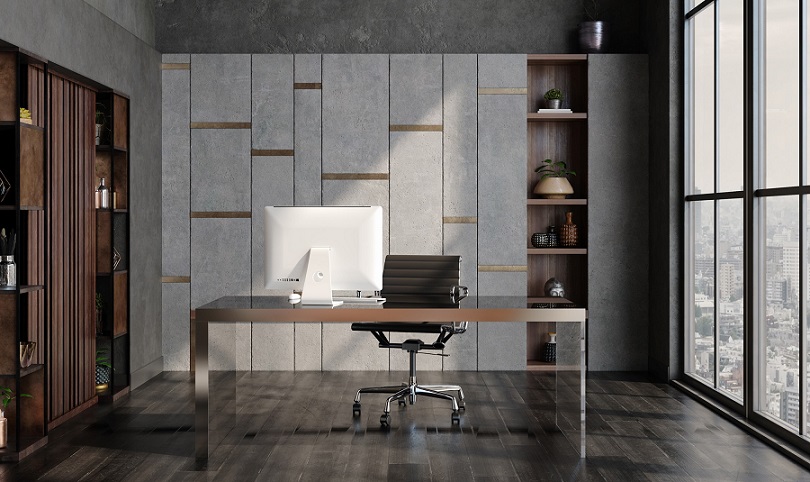 In recent months, American employers have reported difficulty hiring employees for in-office positions. During the COVID-19 pandemic, roughly 50% of the American workforce transitioned to a work-from-home model, which offered reduced commute time, savings on food and transportation, and an overall greater work/life balance. Although many offices are re-opening thanks to the availability of the COVID-19 vaccine, US workers that were able to work through the pandemic see little benefit in returning to the office. RGB Architects, an architecture firm based in Providence, RI, has experienced a surge in the design of home office and interiors during the past 18 months and expects this trend to continue as more Americans demand remote work options from employers.
Productivity in the Home Office
For many years, employers cited productivity as their main reason for not allowing their employees to work from home. However, various studies conducted throughout the COVID-19 pandemic have proven this to be false and, in fact, have shown that working from home actually increases productivity. A study conducted by Stanford of 16,000 workers over nine months found that remote work increases productivity by 13% thanks to fewer distractions and fewer breaks. Today, many experts believe that the work-from-home boom will likely lift productivity in the US economy by 5%, thanks to savings in commuting time.
Why all Americans Should Have a Home Office
The COVID-19 pandemic has shown American employers that their workforce can continue to produce excellent work from the comfort of their homes. In upcoming years, US workers can expect the number of remote jobs to increase as more employers adopt the practices seen during the COVID-19 pandemic. While workers have proven their productivity in the home, David DeQuattro of RGB Architects recommends remote workers create a home office as opposed to working from their living room, bedroom, or kitchen table. Studies have shown that those without a designated workspace are less likely to have a good work/life balance and have been shown to be more distracted than those with a home office.
The Continuation of Work from Home
As US companies are now asking employees to return to the office, many American workers are now wondering what the future of remote work will look like. Many studies have estimated that roughly 56% of US jobs are at least partially compatible with remote work. However, before the pandemic, only 3.6% of American workers worked from home half the time or more, with one Gallup 2016 survey showing that 43% of the workforce works from home at least "some" of the time. Once the COVID-19 pandemic has fully concluded, American workers can expect a greater number of employers offering work-from-home, with many experts estimating 25-30% of the US workforce working from home multiple days a week by the end of 2021.
Design of a Home Office
Designing a home office that will be used to respond to the technical needs of videoconferencing is critical. The type of desk, its location, and the equipment and backdrop wall have a delicate integration. All of the elements needed will create not only a harmonious environment, but a productive workspace.