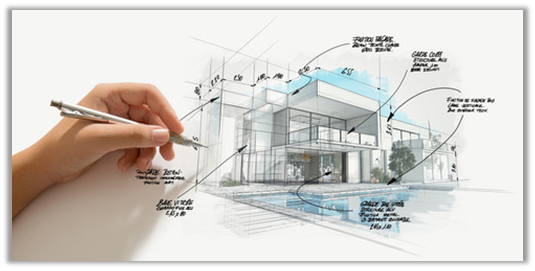 Welcome to daviddequattro.com, a website dedicated to the insights and career of David L. DeQuattro, AIA, NCARB, LEED AP, MCPPO at RGB Architects. Throughout his career, David has internalized a variety of information that is crucial for the management and operation of a business. To this point, he will utilize resources that he has discovered over his long career to give those looking for more information on his industry mid to high level information within his area of expertise.
History of RGB Architects
Robinson Green Beretta Corporation's history dates to 1946 at the foundation of Cull and Robinson.
Since its foundation, RGB has always acknowledged the inherent importance of shaping everyday environments that impact thebb aspect of people's lives. The firm operates from the core philosophy that the long-term effects of creative designs and remaining true to practical concerns over the span of projects is crucial for an architectural firm. This commitment to responsible designs and the usage of innovative materials is largely what sets RGB Architects apart from its peers in the architectural space.
Career Insights from David L. DeQuattro
David L. DeQuattro graduated from Rhode Island's Roger Williams University in 1989 with a Bachelor of Architecture degree. In the time since, he has worked a variety of positions within the realm of architecture, developing skills in several crucial areas of his expertise. Such skills include construction, project planning, green building, renovation, contract management, project management, and space planning, among others. David DeQuattro has exhibited a strong commitment to the values upheld by RGB Architects, acknowledging that green building, proper space planning, and Leadership in Energy and Environmental Design (LEED) are crucial facets of architectural firm responsibility in the current age.
David served as Managing Principal at RGB Architects since 2011 and became Chief Executive Officer in 2020. In his decades of experience, he has accumulated a range of both hard and soft skills necessary to succeed in his field. During the length of his commitment to RGB, David DeQuattro has been responsible for important functions of the firm such as setting strategic goals and objectives, monitoring performance, driving growth, and supervising activities. He has also done extensive work to ensure that partner relations are properly formed and maintained, assisting with coming to agreements, developing the intake process, and several other core responsibilities within the firm.
DeQuattro, strongly affirms that work and performing duties within a premier architectural firm require a critical lens. Collaborating with others to implement changes for the betterment of the business means that partners cannot become complacent with the current situation. Because his job entails working alongside peers, other partners, and employees, David speaks to the importance of soft skills while handling job functions. Communication and patience are key, according to DeQuattro, especially when work entails the development of long-term projects.
Looking Forward
Mr. DeQuattro acknowledges that, in the current landscape, it is important for industry professionals to act as a resource for individuals feeling the effects of the pandemic's impact on business. Whether a person is taking the opportunity to pursue new professional opportunities or doubling down in their current field, access to important information helps keep industry professionals on the cutting edge and making the right decisions. For this reason, David will continue to update this site with information that can benefit people that are seeking updates, information, and insights within the architectural field. Updates will include topics such as 2021 architecture trends, the importance of acknowledging the social impact of projects, and how firms can continue to make positive contributions to the surrounding areas of their environments.