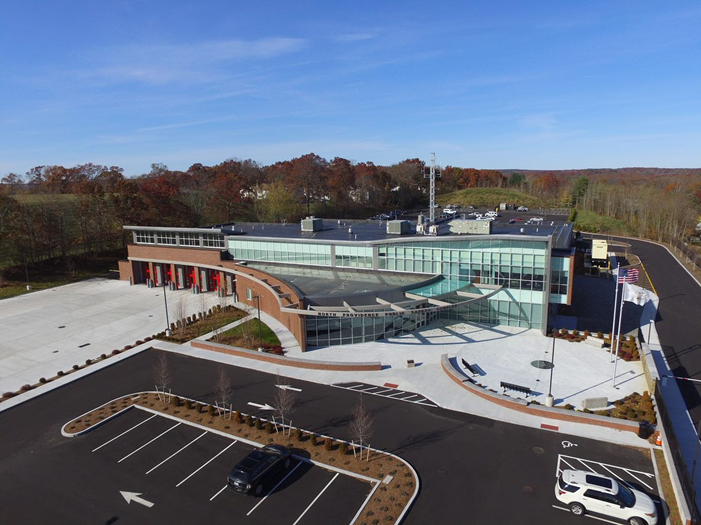 Since 1946, RGB Architects has been serving Providence and the greater Boston area with a holistic approach to architecture. A lot of the buildings for major corporations in the state of Rhode Island were designed by RGB Architects.
Today, RGB Architects focuses on designing spaces that exceed the needs of their clients and enhances the community it becomes apart of. The team at RGB Architects in Providence wants to make sure that the entire community benefits from the addition of their structure. Part of this is done through considering how to make an environmentally friendly building. This starts with location and also considers things like how a building is powered, the equipment used to build the structure and the types of materials utilized during the construction.
Professionals at RGB Architects cover every step of the architecture process. These steps include:
Master Planning
Space Planning Programming
Pre-Design
Architectural Design
Conceptual Design
Construction Documents
Feasibility Studies
Code Review and Analysis
Conceptual Design
Conceptual Site Plans
Site Analysis / Site Selection
Existing Facility Assessment
Construction Administration
Design Build Architecture
Project Cost Estimating
Constructability and Cost Analysis
Educational Planning
Extended Construction Administration
Rendering
VR Capable Walk Through
RGB Architects credits their ability to handle every aspect of an architecture project to their incredible team. To join the team, they look for certain attributes that separate the average architect from the exceptional. Some of the qualities that make a great architect include:
Creativity
A lot of people consider creativity when it comes to the design of a space, but there is a lot more to being an architect that calls for creativity. Consider the problems that come up in regard to things like building codes or project budgets. It takes a creative mind to map out potential solutions that will not impact the overall quality of the finished product.
Eye for Detail
Architecture is at its best when every step of the process is meticulously laid out. Every step impacts the next. An eye for detail understands the cost of construction, how to map out the proper sequence of the project and what remedies can make up for a hiccup along the way. When an architect is truly prepared, they can adapt for the unforeseen, which will inevitably show up during a project or two throughout a career.
Desire
RGB Architects understand that there is no success without a love for what you do. The team must be motivated and excited about each and every project. Enthusiasm is contagious and it is important for RGB Architects to add members to their team who are as passionate about their first project as they are about their 100th.
Collaborative Approach
It is vital that an architectural team is excited and willing to work together. While everyone may have a certain area that they are responsible for, the work that they do will impact every other facet of a project. Communication lines need to be open. When something goes wrong, time cannot be wasted pointing fingers. All attention must quickly move towards identifying the best possible solution. This is something that has been critical in the staying power of RGB Architects.